Overview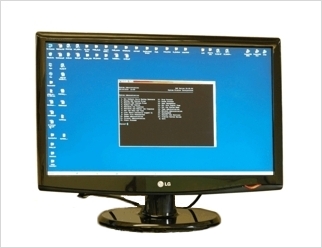 PressureMAP™ is a powerful software program that was developed by System Studies Incorporated in the mid 1980s to improve the monitoring and management of cable pressurization systems. The first PressureMAP programs were DOS-based, single-user systems that provided prioritized task dispatching, system indexing, device histories and specific device information.
Today's Linux-based PressureMAP system serves single users equally well, but is most cost-effective when used in large, centralized monitoring applications. The software is capable of reading a variety of central office monitors and virtually all types of monitoring devices. With installations in all major U.S. telephone companies as well as a growing number of international telcos, PressureMAP is the undisputed leader in performance-based cable pressurization system analysis and monitoring.
The information provided by PressureMAP is available via the Internet in a web browser interface, called PressureWEB™.
PressureWEB
provides the important system data and reports users need to monitor and maintain their air pressure systems. It also offers online tools to facilitate daily management tasks and assist in leak locating efforts.
Software Versus Hardware Dependent System
A key distinction between the older style cable pressurization monitors being used today and the PressureMAP/289H LSS system is that our monitoring and management solution is software dependent. PressureMAP uses a single database which contains configuration and device data for each of the monitored offices in the system whether they be 289H LSS, uM260, Sparton, TMACS, Nicotra, or any of the other types of available monitors. This enables system-wide upgrades to be implemented while maintaining a uniform configuration. It also helps to centralize the monitoring system for more efficient staffing and system management operations.
Hardware dependent monitors require expensive board conversions or modifications when improvements are made to the system. This results in non-uniform upgrades, fragmented system capability, and local configuration. With PressureMAP, system-wide enhancements and modifications are implemented with a simple and inexpensive software upgrade.
Alarming
One of the most important capabilities of an effective monitoring and management program is the alarming function. Many cable pressurization monitors do little more than gather data and send alarms if a pressure or flow transducer crosses a set threshold or level. This can result in an excessive amount of non-critical "nuisance" alarms to be generated and distributed.
PressureMAP, on the other hand, performs a thorough analysis of a potential alarm condition before it generates an alarm. If the program detects a significant change in a device's reading while polling an office, or if it receives an alert from an office monitor about a changing condition in the field, it will analyze the reading carefully to confirm a possible alarm condition before issuing an priority dispatch.
PressureMAP looks for dynamic changes in the system, ignores threshold changes, factors in temperature variations, and sends only qualified, critical alarms to defined centers or individuals. It can send these alarms to remote terminals and printers, fax machines, numeric and alphanumeric pagers, and email accounts.
If you're involved in cable pressurization system management or maintenance, you'll benefit directly from PressureMAP's advanced alarming capabilities. The system will save you time, money, frustration and most importantly, it will deliver only the pertinent information you need to assist in correcting the alarm condition.
Automatic Dispatching
PressureMAP eliminates the time and inefficiency of having to manually analyze monitoring system printouts for early morning dispatching by providing managers and technicians with a prioritized list of the day's work. The software identifies the five worst problems in an office and distributes a morning report to designated individuals or report centers before personnel arrive for work in the morning. The selection of offices to report on and the distribution of reports can be defined and modified by authorized individuals at any time.
PressureMAP factors in historical data, stabilized readings and device associations to provide a truly proactive task analysis of the top five or worse conditions in an office. Not only does it list the dispatches, it provides an expanded report that includes detailed task information to assist in the location and repair of a leak.
Aside from the benefits and time savings of automated dispatching, PressureMAP's "big leaks first" approach to leak locating helps to ensure efficient and uniform leak locating strategies from office to office and area to area.
Leak Locating Assistance
To help maintenance technicians find leaks, PressureMAP's detailed task report (included with all alarms and top five dispatches) includes a chart that identifies the approximate location of the leak. It references one of seven leak locating worksheets, each of which includes specific leak locating procedures.
Another way that PressureMAP assists in leak locating is that it provides easy access to information, such as realtime readings, user notes (that can be recorded when taking pressure and flow readings), and history reports of past pressure and flow readings.
When used with the 289H LSS monitor, PressureMAP also offers pair testing capabilities that not only help to troubleshoot opens, shorts and high resistance leakage on a pair, but also the presence of AC and DC voltage. These diagnostics capabilities streamline transducer installations and make it possible to determine remotely if a transducer in alarm is the result of an actual monitored condition or pair trouble. In some cases, this could mean the difference between a lengthy drive to a remote office to repair a leak, or the knowledge that an alarm is the result of pair trouble that can be corrected at a more leisurely pace.
Finally, to assist in the management of an air pressure system, PressureMAP provides activity tracking. It issues opening and closing numbers for construction, maintenance, and repair functions, and it provides numerous opening number reports. The program then flags devices located around openings and cross-references any alarms with associated opening numbers.
System Quality Analysis
PressureMAP's System Quality Index (SQI) is an automated daily evaluation of the overall cable pressure protection capabilities of a system. It analyzes both pressure and flow changes to derive a fair and accurate rating (between 1 and 100) of the quality of each route and office in the system. The SQI compares average cable pressures with the standards for aerial, buried and underground cable. It also measures actual air usage against optimum air usage (or what the air source, route or office should be flowing, given the fact that all cables leak to some extent).
The SQI benefits management in that it provides an immediate, updated appraisal of the condition of the outside plant. It can be used to direct maintenance efforts and to help ensure that one or more routes or offices is not being improved beyond optimum (gold-plated) at the exclusion of other offices. SQI information also helps to identify offices in which some level of re-engineering would be beneficial.
In some areas, PressureMAP's SQIs provide the numbers upon which performance evaluations and bonus decisions are made. This provides positive incentive to management and technicians for making lasting improvements to the cable pressure system.
For additional information about the benefits and capabilities of the PressureMAP program, please contact System Studies at (800) 247-8255.